In China the use of aluminium food containers is widely used in many fields. . It shows the great development of packaging in the food industry and the best way to use aluminium trays to ensure compliance with health and safety laws.
Do you know that aluminium containers can be in safe contact with non-acidic or salt-free food for more than 24 hours if put in the freezer? What does it mean? Aluminium trays can go in the freezer to maintain the quality of the food, reduce food waste and allow you to eat meals prepared later. Besides, remember that if you use lacquered aluminium containers, you can freeze all kinds of food.
Freezing food in aluminium food containers
As a result of we've just written if we can put aluminium containers in the freezer, freezing food can be a good idea. This information can be very useful if you love having food on hand for when you want a home-cooked meal but don't have the energy or time to actually cook a meal from scratch, or if you need to put a cake in the freezer to cool it.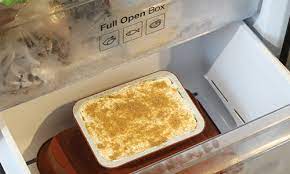 Henan Aluminium Corporation, a leading company in the production and manufacturing of aluminium food containers, can supply both plain aluminium trays and lacquered aluminium trays. They can be all put in the freezer and can be used to freeze food. Of course, Henan Aluminium Corporationfood containers are produced to the highest standards and conform to European and FDA regulations.
To have more info, please don't hesitate to contact us!